GIPSY FIESTA 2018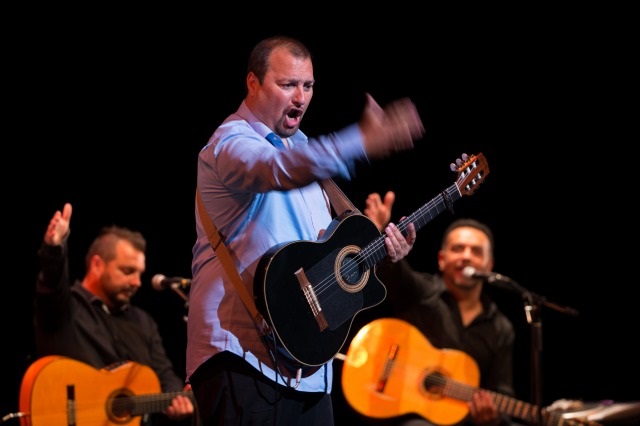 Gipsy Kings, Chico & The Gypsies…
Mario Regis, who represents Gipsy del Mundo took role of the lead guitarist in two big bands that lead today's world music scene.
The history of Gipsy del Mundo dates back to legendary flamenco guitarists Manitas de Plata and Jose Reyes who won fame in the mid 20th century. Such a musically talented family who attracted the audience worldwide formed the group Gipsy Kings and started to play all over the world.
Mario Regis was born in the family of Manitas de Plata, a legendary genius guitarist, who described Mario as his successor in an interview in a French media. He was assigned to play in the group Chico & The Gypsies as the lead guitarist when they made world-debut in the 1990s. In 2003, Mario participated Gipsy Kings North American Tour as a substitute of Tonino Baliardo, the band's lead guitarist in his absence. While participating in Gipsy Kings, he started Gipsy del Mundo as his own group to express his art and has been active mainly in Europe. In 2014, a documentary film featuring Gipsy Kings and Gipsy Del Mundo was broadcasted in the ARTE, a French TV program.
This is the third time for Gipsy del Mundo to perform in Japan, following 2015 and 2016.
Discography:
Chico & The Gypsies (participate in 3 albums below)
Tengo Tengo (1992) Carrere
Vagabundo (1996) EMI Electrola
Nomade (1997) EMI Electrola
Gipsy Del Mundo
Gipsy del Mundo - The Regis Sounds - (2012) Vacation Records
coming soon.