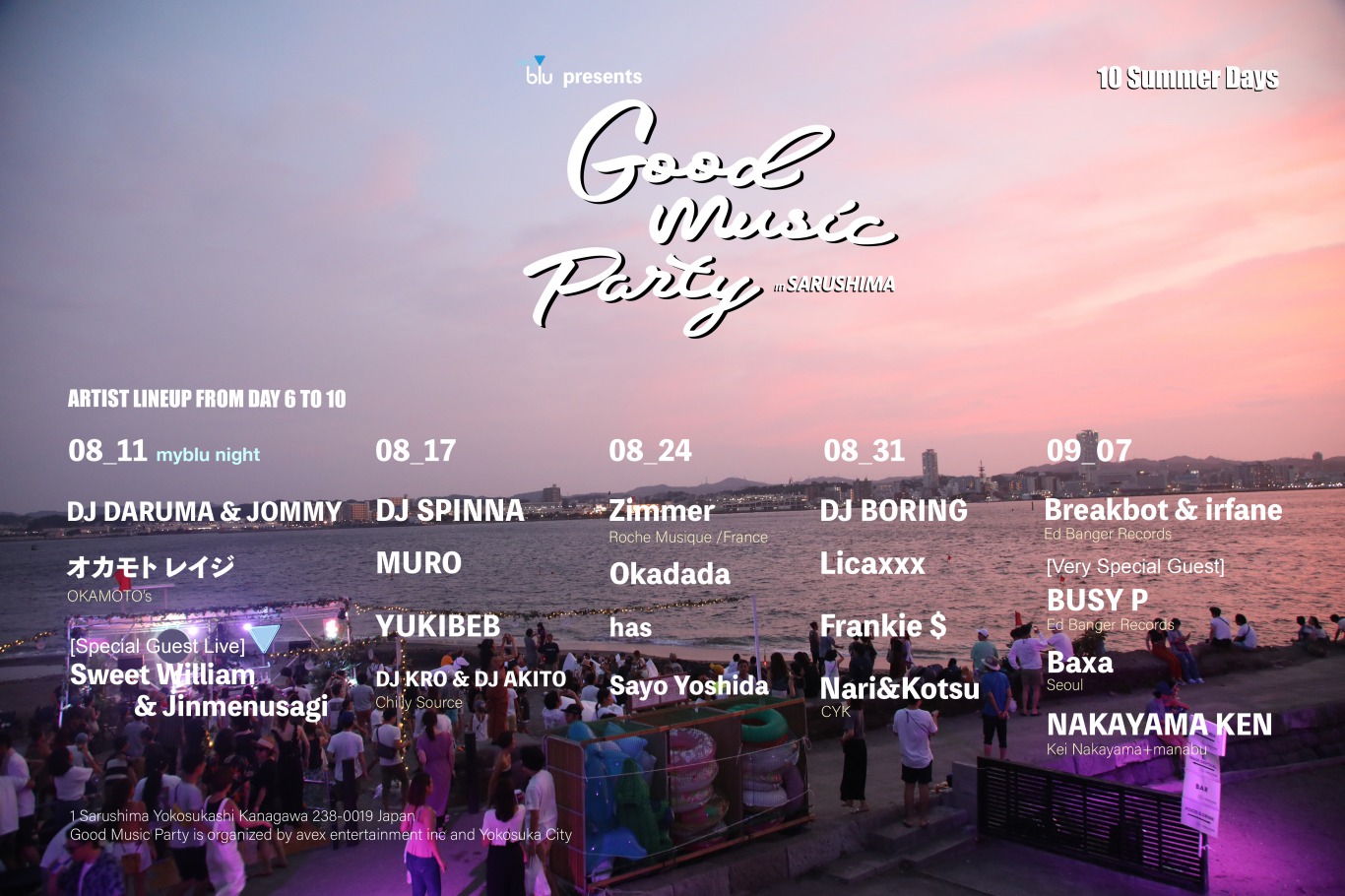 Good Music Party
2019/08/11 (Sun./public holiday) - 2019/09/07 (Sat.)
Good Music Party announced the lineup for the first 5 days on the uninhabited island - Sarushima.
It only takes you about 1 hour to get to the musical wonderland from Tokyo!
It's the best ever place to enjoy the beach, sunset, evening breeze, night view, and the supreme music here for the consecutive 5 days in this summer.
How about coming here where it can be reached in just one hour from Tokyo?