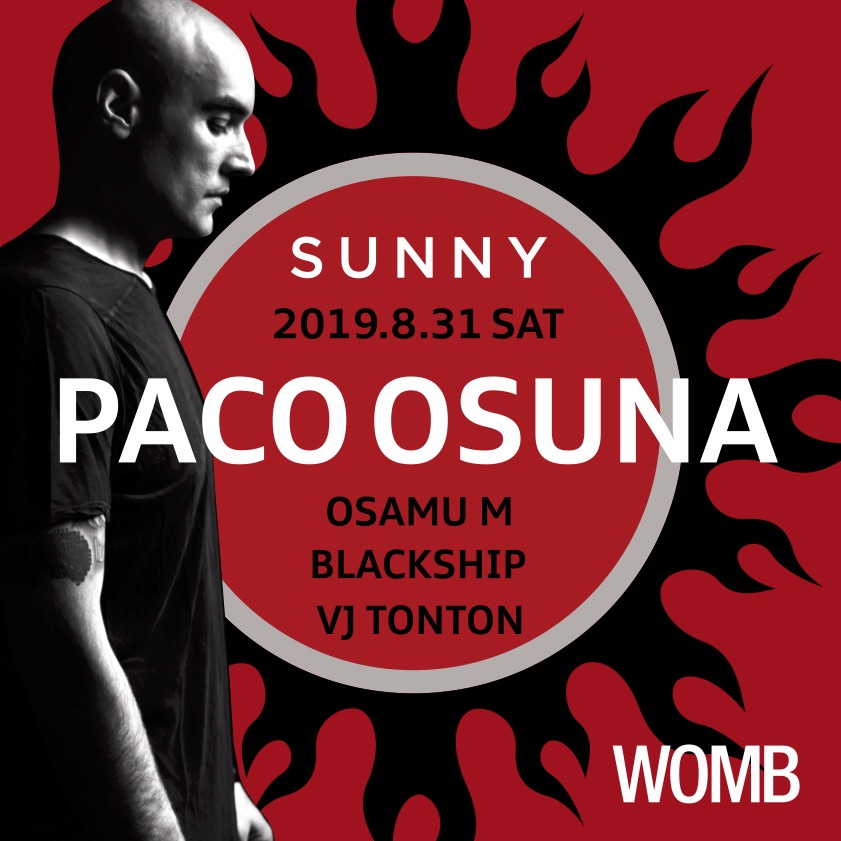 PACO OSUNA
2019/08/31 (Sat.) - 2019/08/31 (Sat.)
PACO OSUNA will take over SUNNY, where Ibiza meets Japan!
Being a big presence at ENTER at Ibiza SPACE by Richie Hawtin, PACO OSUNA has been one of the prominent faces, currently the headliner of MUSIC ON by Marco Carola, who has just moved residency from Amnesia to PACHA this year.
Enjoy the dance floor created by the three teams collaborating across genres in pursuit of good groove!