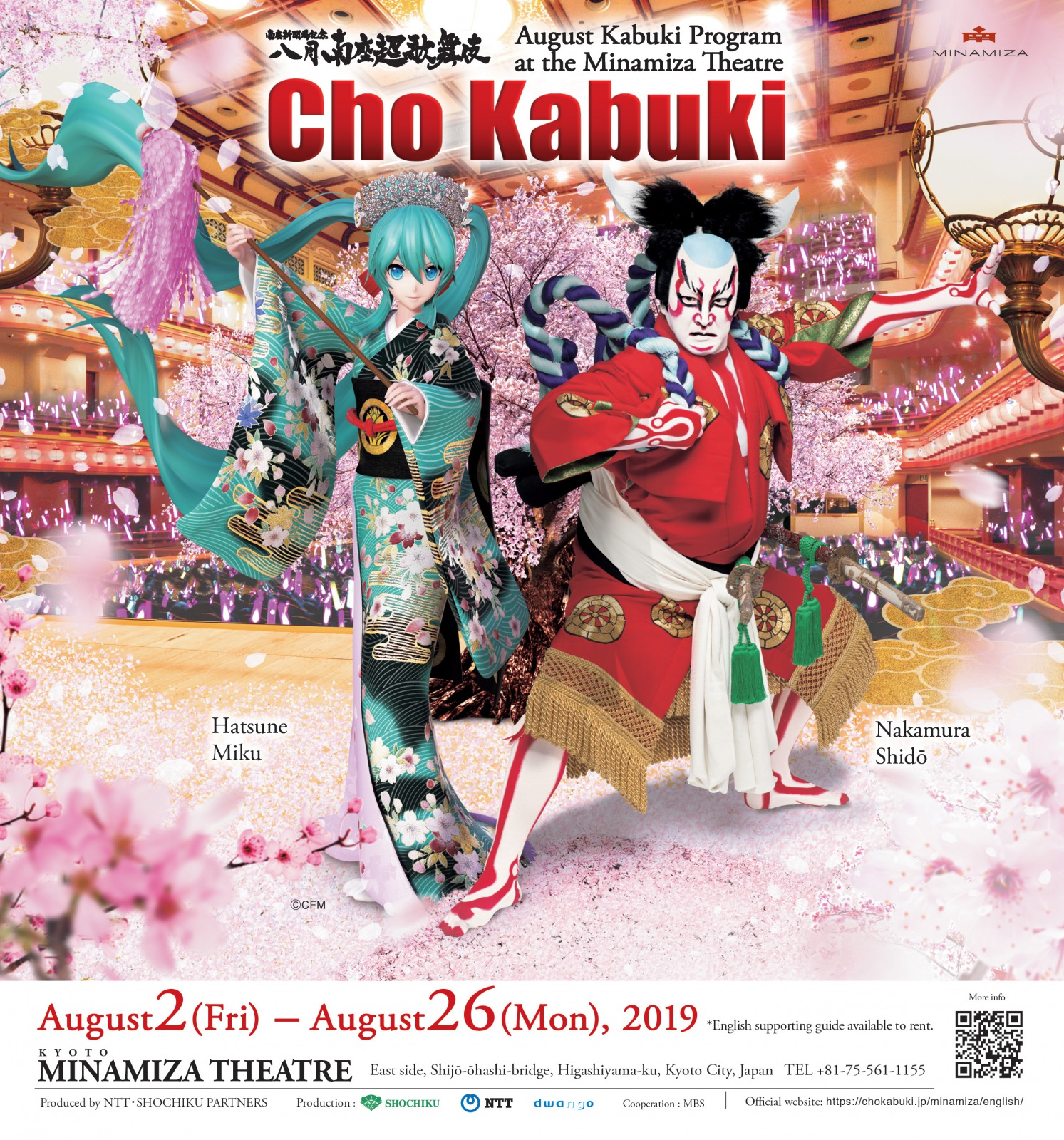 August Minamiza Cho Kabuki
2019/08/02 (Fri.) - 2019/08/26 (Mon.)
"Cho Kabuki" is a combination of "Kabuki" and "Vocaloid" created by "Niconico Chokaigi." (https://chokaigi.jp/)
The Kabuki actor Nakamura Shido co-starred with vocaloid virtual diva Hatsune Miku in Makuhari Messe in 2016. Surprisingly, the performance is going to be held in the most historical Kabuki theater Minami-za.
Swing your light sticks and call out your beloved actors' nicknames!
Come enjoy the exciting performance which is not only a mixture of Japanese tradition and modernization but also reality and virtuality!
The special edition of "Hanakurabe Senbonzakura" is on and you won't miss it!
The limited version which play only "Hanakurabe Senbonzakura" on limited period!  This is recommended for customer who want to enjoy easily.
[Limited version]
Matinee 15:30~ ※ only on 4th (Sun), 12th (Mon), 16th (Fri), and 21st (Wed)
Soiree 18:00~ ※ only on 7th (Wed), 9th (Fri), 19th (Mon), and 23rd (Fri)
※ Only "Hanakurabe Senbonzakura" will be performed for Limited version.
※ Limited version - Casts are different from Regular program.
*Oomukou is a Kabuki tradition to call out your beloved actors' nicknames called yago. Don't hesitate to call out Shido Nakamura and Hatsune Mikus' nicknames "Yorozuya" and "Hatsuneya." Also, don't forget our technology provider NTT whose nickname is "Denwaya" on this special occasion!
Please enjoy the new Kabuki experience that the real image and the virtual image combined together!