How to confirm your order
---
Step 1. Get URL of your order list
Please click "Track my order (s)" in the upper right corner of this site.
Enter Order ID or the email address of when you ordering and send.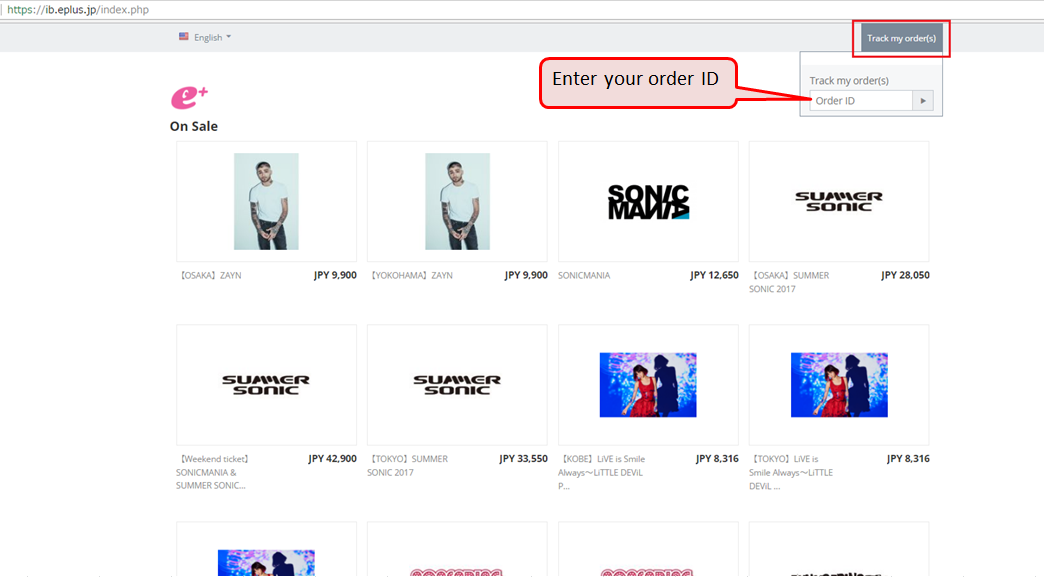 ---
Step 2. Go to the page of order list
Check the mailbox which you have used for the purchase. You can access to the order list from the URL.
※This link will be invalid after use. If an error occurred, please try again from order tracking.

---
【Notice】 If you entered wrong email address when you ordered, you can not get search results email. In such a situation, please inquire us from the
inquiry form
.