≪November≫FUERZA BRUTA 「Panasonic presents WA !-Wonder Japan Experience」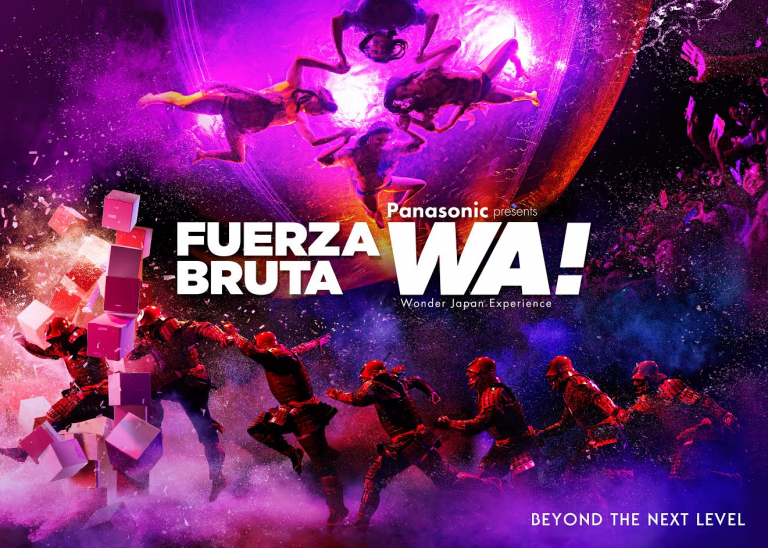 日本国外に在住の方、日本語がわからない方、日本国外発行のクレジットカードでしかお支払できない方のための専用受付です。
該当ではない方は、イープラスをご利用ください。

*This booking system is only for the customers who live in overseas or only have credit cards issued in overseas. Other customers, please use the eplus booking system.
*Payment Type*
We accept VISA, MasterCard, UnionPay and Alipay.
* 10% charge included in ticket(s) price.
* The guests who visit by wheelchairs, please contact kyodo Tokyo(0570-550-779) in advance.
* In this performance, strobe light is used. Please note that you may experience splashing of water while this show.
* About the casts, please check the official website in advance.
* Admission to preschool children (under 6 years old) will be declined.
* For elementary and junior high school students, please come together with adult guardian.
* After your purchase is confirmed, we can not accept any changes and cancellations.
* Your ticket(s) will be Will Call ticket(s). You'll be required to show a valid photo identification (ex: passport) to pick up your ticket(s). The only person who made the reservation must be present to collect ticket(s) at the venue.
<About 2F VIP Seating>
※The ticket comes with a bottle of complementary Moet & Chandon Imperial Mini Moet(200ml) , performance program, and performance related original goods.
※ For the guests under 20 years, we serve non-alcohol beverages instead of Moet & Chandon Imperial Mini Moet(200ml). Please note that the balance due to the drink change will not be refunded.
※After the opennnig act, you may move to the first floor standing area, following the directions of the person in charge.